INTRODUCTION
Our Unique Story
"Happy is the man, I thought, who, before dying, has the good fortune to sail the Aegean sea" N.Kazantzakis
Being passionate sea lovers and sunset seekers, a while ago we had started a journey in the Cyclades in search for the authentic experiences, unique island beauties and true colors of Greece that are envisioned here through our eyes. Some true gems that we found, hidden in every sunset, every hospitable pension, true homey atmosphere, freshly cooked food and delicious fish caught by the experienced seamen, light summer breeze and the absolute bliss everyone feels when gazing at the Aegean sea…are the experiences that no one should miss when visiting Greece!
For all the passionate travelers and adventurous spirits, we are happy to share our collection of the best travel experiences in the Cyclades, so that you would not miss out on the fun, adventures or unique tastes each island has to offer. Take the time to experience Greece, it is more than just a dreamy destination... And we are here to help and guide you through…
Hope that you enjoy your true, Cycladic experience…
What are Our Happy Adventurers saying?
Have a look at other adventurers' reviews to help you make your perfect pick!
We booked a Milos island cruise with Jana and it was amazing! We snorkeled through caves and swam at hidden beaches. They wined and dined us and even sent us a CD with photos of the day. We loved our hosts too!
Jana went above and beyond in helping us book, advised us on ferry schedules, found us a deal on a car rental and even gave us advice about where to go and where to eat! (Gotta try the swordfish souvlaki at Medusa in Mandrakia!) I can't say enough about her service! Thank you, Jana, and we can't wait to book our next adventure through you!!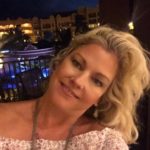 Kelly T. (United States)
Adventure Boat tour in Milos (MLO-0201)
I think the trip was an amazing opportunity for a daily escape from Athens. You can have the feeling of Greek island in just one day, and be back in the city the same day. I liked very much the walk around the main city, and the museum. Also liked the shop at the farm with the traditional products! Would gladly repeat!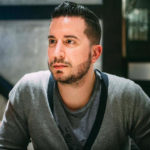 Greg L. (Greece)
Experience Kea Island in A Day (ATH-0101)
Meet Our Adventure Experts
We are a curious team of travel enthusiasts with 10+ years of experience in the Greek travel industry, who have visited each and every Cycladic destination only to handpick the finest local tours & activities, and make your every vacation day count!