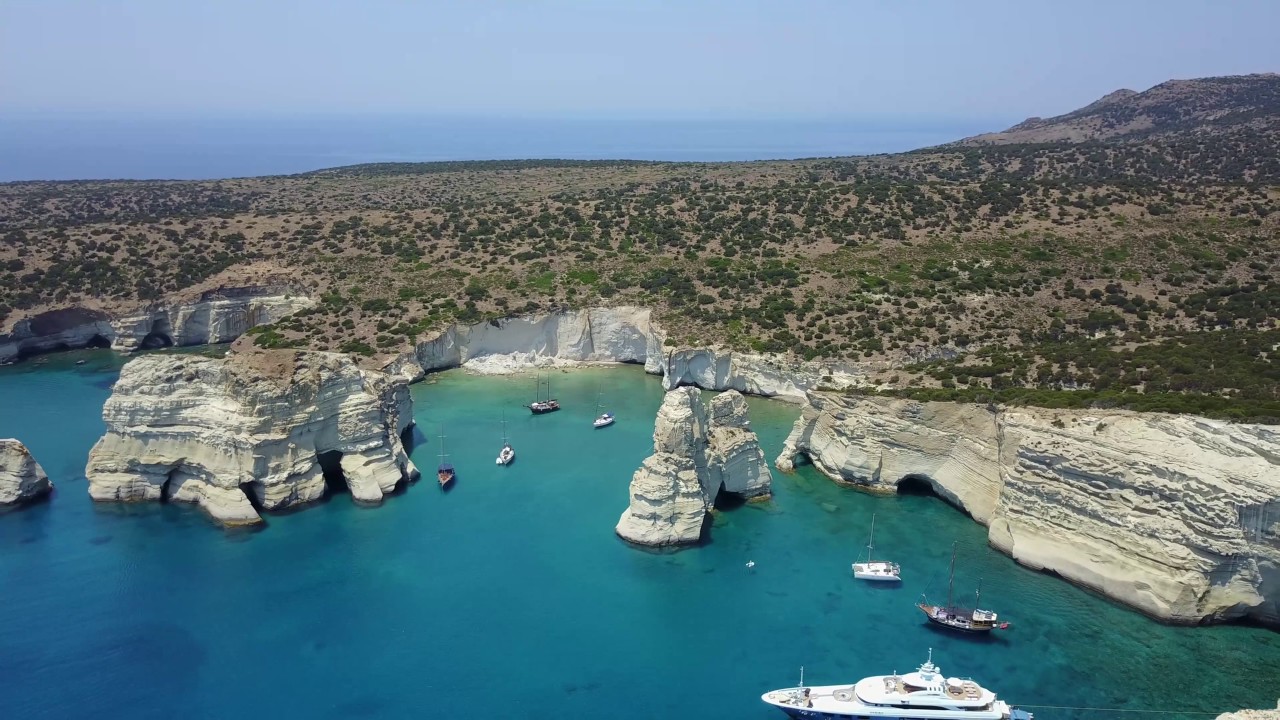 "Piracy" is directly related with the Aegean archipelago since the ancient times.
The roots of the word "piracy" come from the ancient Greek πειράομαι, or peiráomai, called pi-rá-o-me, meaning "attempt;" i.e., an attempt to rob for personal gain.
Aegean archipelago, due to its special conditions (geographical location, closed sea, thousands of islands inhabited by ancient civilisations), was one of the very first seas where ships were used in favour of trade.
That means it was also one of the first seas where piracy actually begun!
MILOS ISLAND and PIRACY
The famous cove of Kleftiko (Bandits' Lair) was an old pirates' hideout and now one of the most popular tourist attractions in Milos island. Kleftiko is famous for its crystal-clear water, elaborate caves and imposing rock formations, and is the destination for several daily sailboat cruises during the summer months.
Kleftiko, on the southwest tip of Milos island, is only accessible by boat or hike. Sailboats for hire go as far as Kleftiko stopping there for 2-4 hours for swimming, snorkeling and cookout on the beach. The larger, "Round of Milos" boats go by Kleftiko making approx. a 2-hour stop for swimming before continuing their regular route around the island. You cannot claim to have seen Milos island if you haven't visited Kleftiko at least once!
JET SKI SAFARI to KLEFTIKO
Get ready for a thrill jet ski safari ride to the famous pirate hideout of Kleftiko!
Leave the calm, colorful beaches of Milos for a few hours to ride the waves on a jet ski. Explore Milos unique sights by the sea and get ready for an awesome one-of-a-kind experience!
Choose Kleftiko, the most famous natural attraction of Milos, grab your favourite company and enjoy this escorted 2.5 hour adventure safari into the open sea!
Before you depart you will have a briefing session. Once you are set with the instructions, a speed boat will accompany you to your destination, and an experienced captain will show you the best features that Milos coastline has to offer.